P.F. Candle Co Charcoal Incense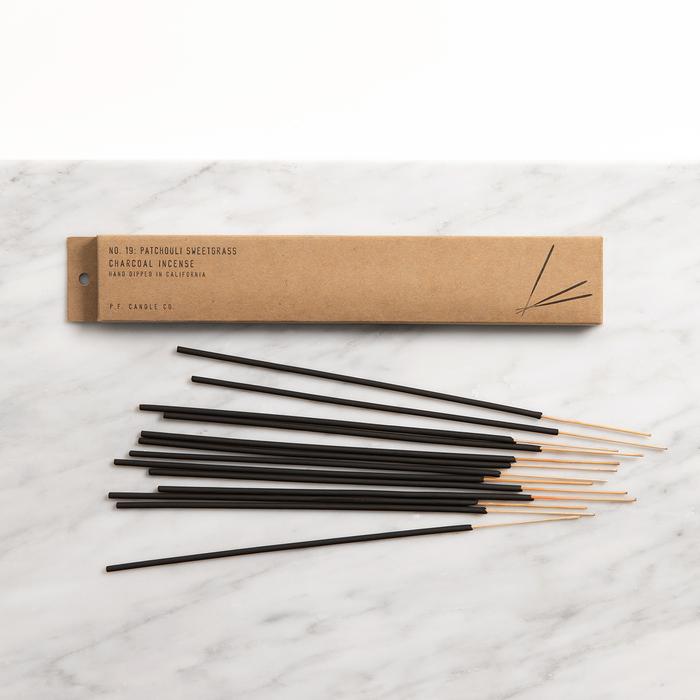 P.F. Candle Co Charcoal Incense
Charcoal-based incense hand-dipped using fine fragrance oils and dipropylene glycol (DPG), a synthetic base commonly found in body care and home fragrance products.
Patchouli Sweetgrass: cream, sweetgrass, and smoke.
Golden Coast: eucalyptus, sea salt, redwood, and palo santo.
Pack includes 15 sticks

Incense sticks measures approximately 10.75" long

Burn Time: 1 hour per stick.

Scent Longevity: 2-4 hours.

How to use:

-Light the end of the incense at a slight angle with a lighter or match, and allow the flame to burn for approximately 10-15 seconds.

-Blow on the flame to extinguish. The incense should produce a glowing red ember and a tendril of smoke, and will continue to burn on its own.

-Be sure to burn incense on a heatproof, non-flammable holder only.

-Burn incense in a well-ventilated room, away from flammable materials, and never leave incense burning unattended or in near children, pets, or a draft.